As Australia's leading full-service lab for over 40 years, Southern Cross Dental is here to provide you and your patients with high quality dental products and unrivalled service.
Through our expertise and industry knowledge, we understand what you need to manage your practice and we're here to help you achieve the best possible results for your patients.
Our comprehensive range of products includes fixed and removable prosthodontics, all-ceramic restorations, implants, occlusal appliances, clear aligners, Invisalign, TrioClear™ and anti-snoring devices.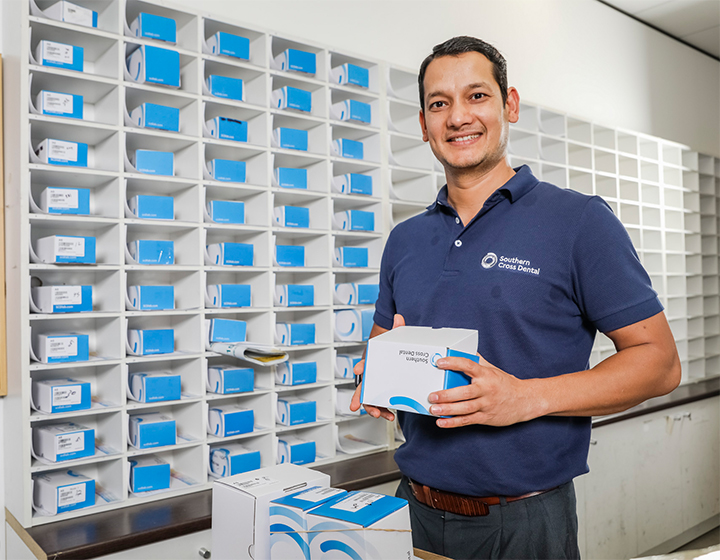 We can also look after the ongoing training and logistical needs of your practice, with education accreditation and courses, digital workflow solutions, and on-hand technical advice.
With the creation of Southern Cross Dental, we wanted to offer real service with a difference. We're proud to offer our clients and customers the widest range of dental products in the country, and combined with an easy-to-use customer portal MySCD, we've made it even easier to offer your patients the best in quality care.
But above all, it's our customer service which truly sets Southern Cross Dental apart. We know in the dental industry, emergencies and crises don't really subscribe to the 9–5. So we're there for you when it matters most. From rapid pick-ups and fast responses, our dedicated team is here to help.