Experts in Thermoforming and Digital Splints
Proform specialises in thermoforming dental products – such as mouthguards and night guards to snore appliances – and digital dental splints. Our extensive knowledge of dental fabrication coupled with advanced design techniques guarantees you and your patient a premium product. Every time.
Each of our dental products are 100% Australian-made in a state-of-the-art laboratory in Melbourne. And they represent the best cutting edge dental products on the market.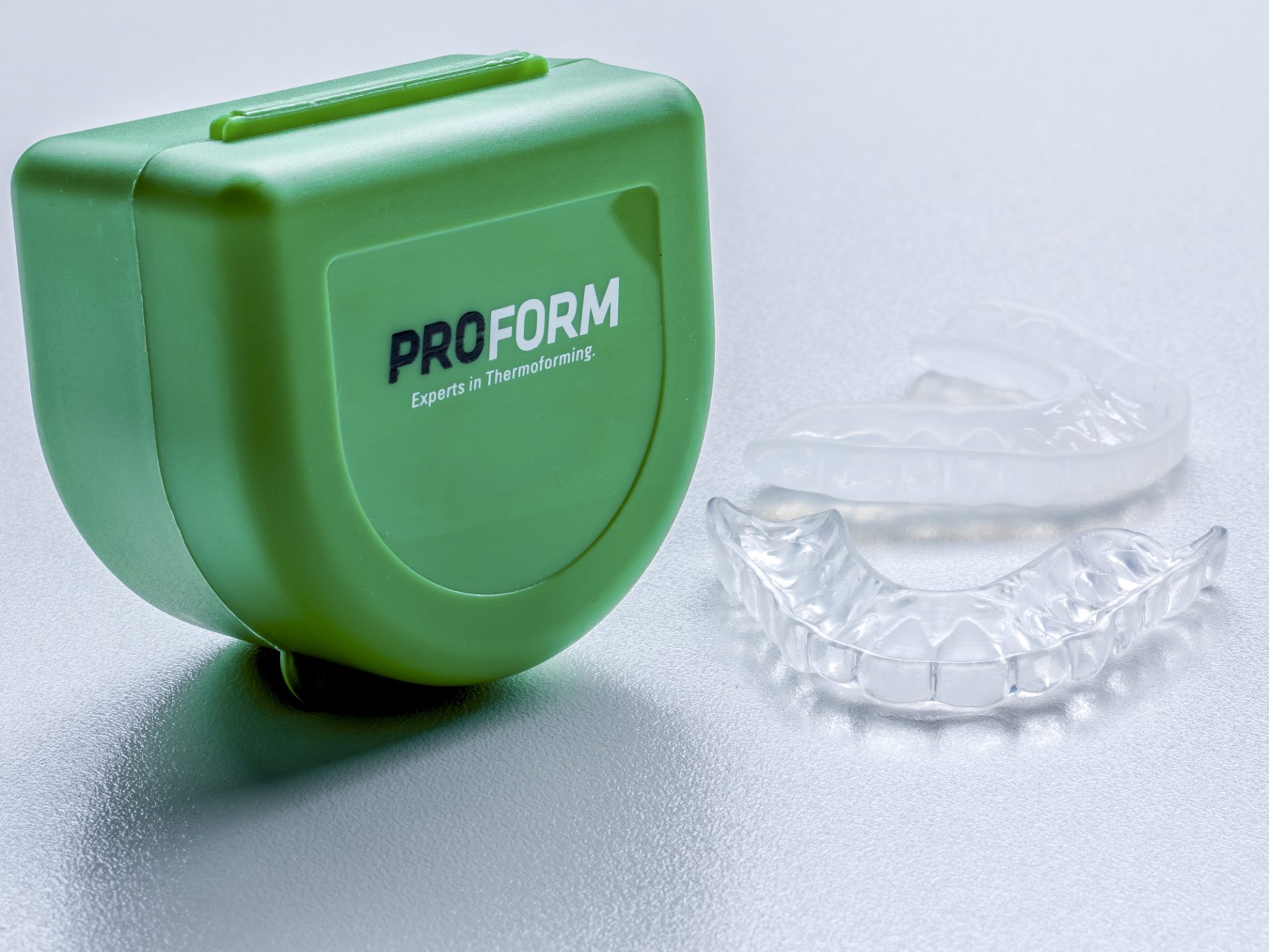 Thermoforming is a manufacturing process in which a plastic sheet is heated to a pliable forming temperature. It's then stretched into a mold, cooled to a finished shape and trimmed to create the desired product.
This customisable approach – for example a custom mouthguard – provides your patient with superior fit and comfort, ensuring they wear the guard longer and get more benefits from its use.
What are digital dental splints?
A dental splint is created to help the patient protect their teeth from damage from grinding or clenching, or from robust sporting activities. Our digital dental splints are manufactured using state-of-the-art technology to micron precision to create a top-of-the-line, durable and slimline option that ensures the patient has maximum support and comfort.
At Proform we are a premium dentistry brand. Our end users tend to embrace sports and an active lifestyle, and they need superior products to support that lifestyle.
Whether they need a mouthguard for sport or a night guard for grinding teeth, Proform delivers exactly the results they're looking for.
Ranging from custom mouthguards to night guards to anti-snoring devices, our extensive knowledge and advanced design techniques ensure we guarantee a unique product for our customers, every time.
We are the Australian experts in thermoforming dental products. Proform mouthguards are top-of-the-range – hand-crafted and custom made by superb dental practitioners in Melbourne and delivered straight to you. Even better, we're top performers with a team that delivers our 100% Australian-made products quickly.
We'll work closely with you to ensure we're delivering you the best products and the best outcomes for your patients.