Precision Dental Laboratory
Precision Dental Laboratory has been established for more than 15 years. Located in Auckland and Wellington, with a team of experienced, highly skilled technicians, we thrive on providing our clients with the best products and services. In fact, our aim is to achieve customer and patient satisfaction for every product and service that we provide.
Get in Touch with Precision Dental Lab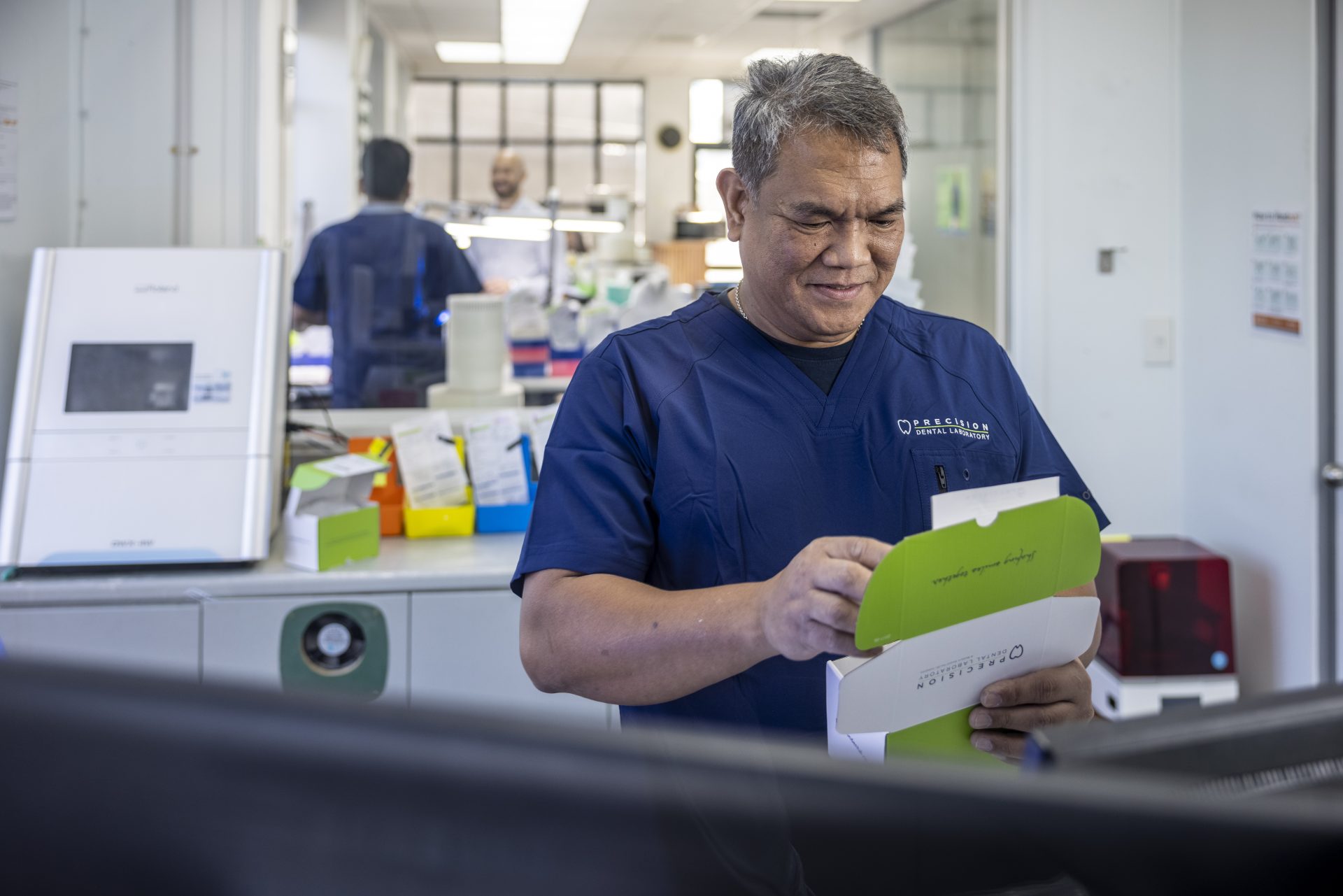 At Precision Dental Lab, we offer a broad range of products and services, from traditional crown and bridge methods to the latest CAD/CAM technologies, and the most modern implants as well.
Regardless of the service or product, we always focus on the best possible outcome for our clients and their patients.
Why Choose Precision Dental Laboratory
As a NZ dental lab, we're proud to deliver on our promise of being 100% New Zealand made. We'll work closely with each of our dentists to ensure that we're delivering you the best products and the best outcomes for your patients.
We also offer quick turnaround times (standard and premium crowns are created in our lab in seven days, premium crowns take 10 days and implant crowns take 10 to 14 days). And we back ourselves with a five-year guarantee for any fractures or defects that occur because of the manufacturing process.
Whether you're dealing with our Precision Dental Auckland team or our Precision Dental Wellington team, we're committed to offering quality products and are here to help you with all your dental laboratory needs.
*Visit Precision website for terms and conditions.